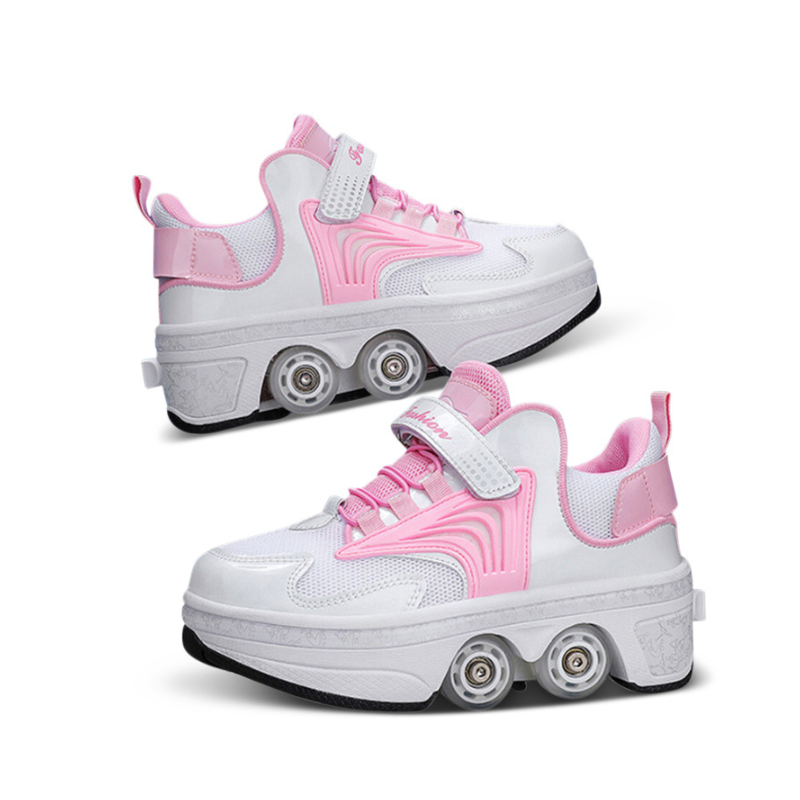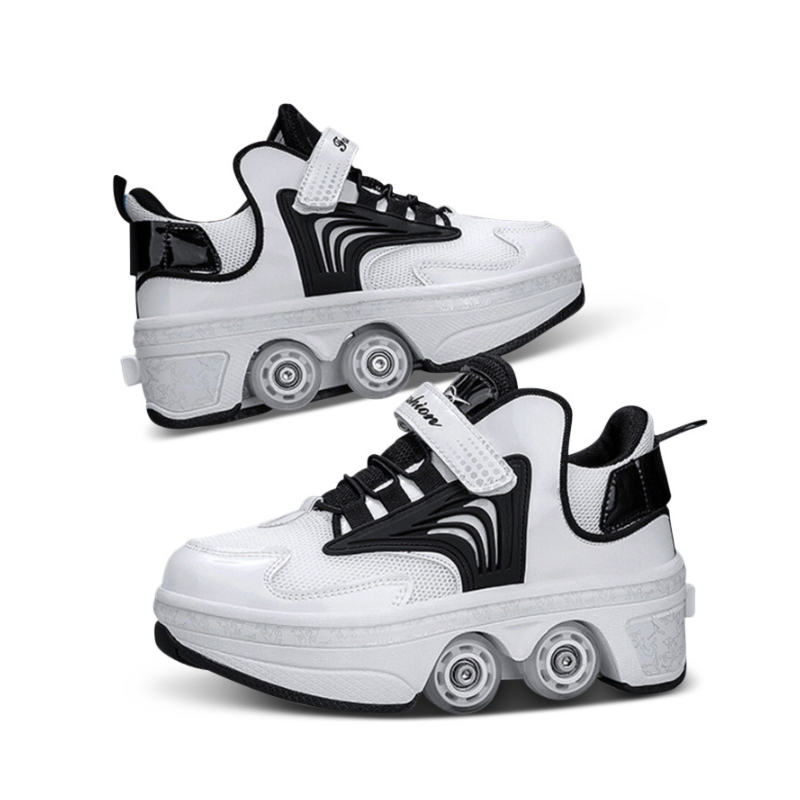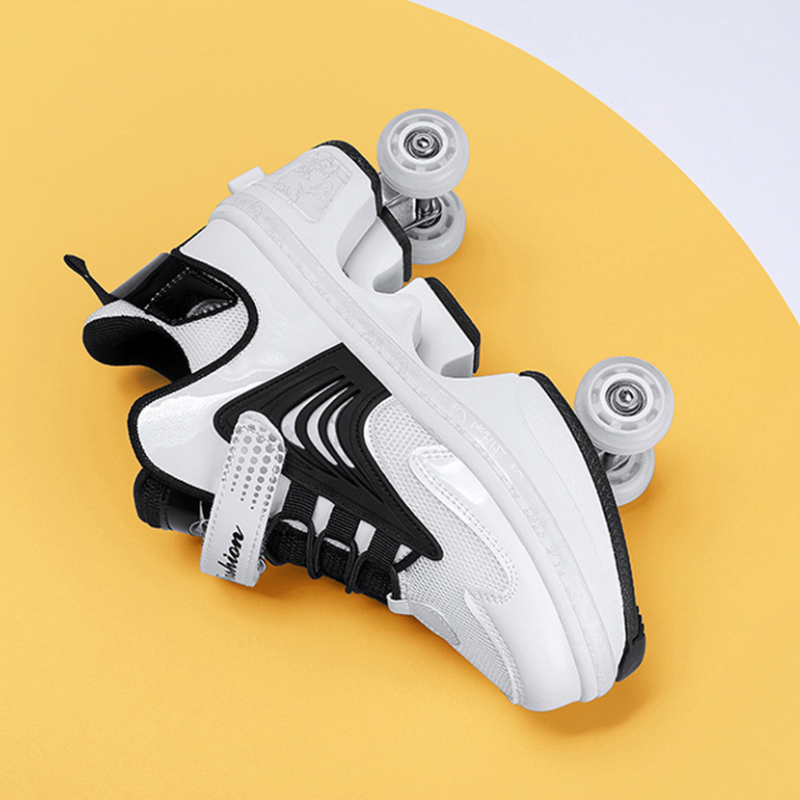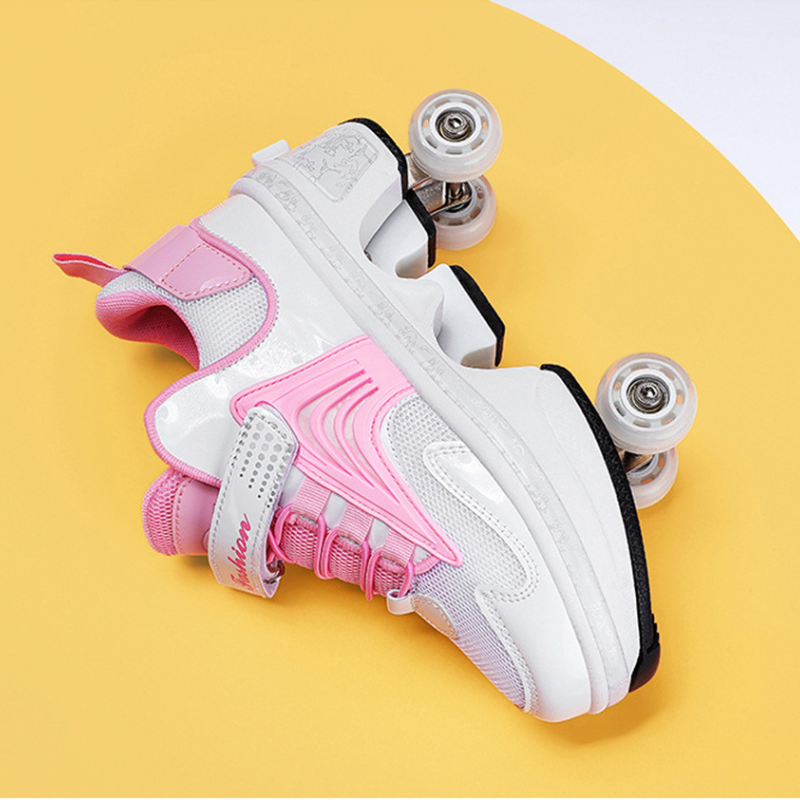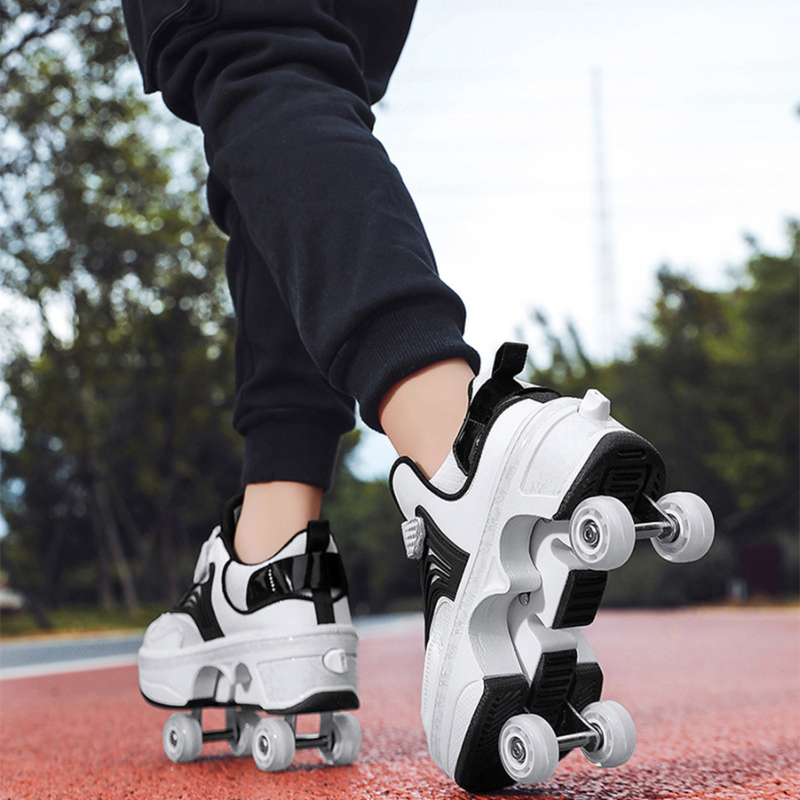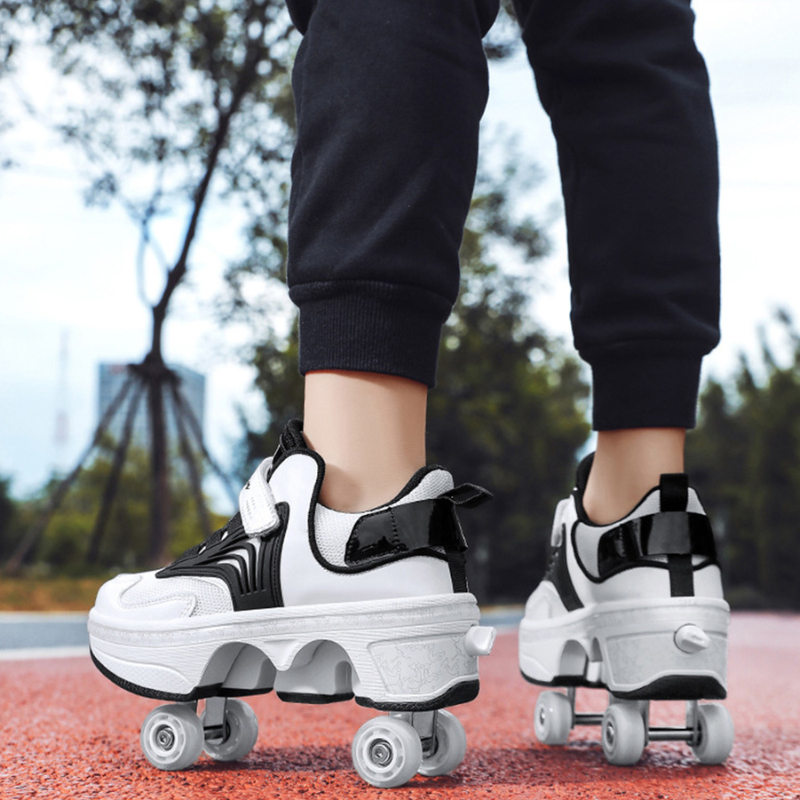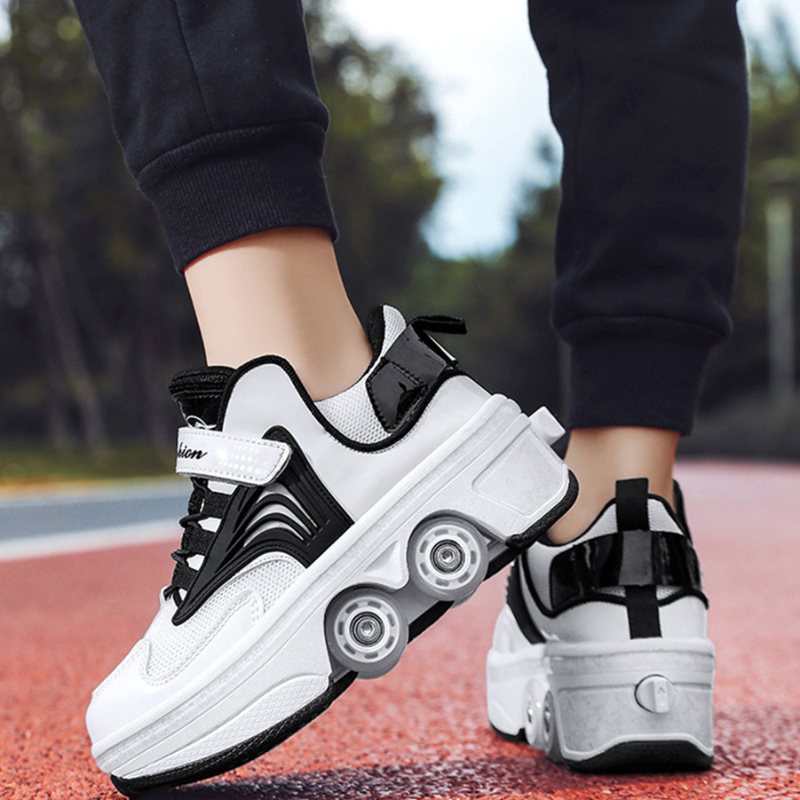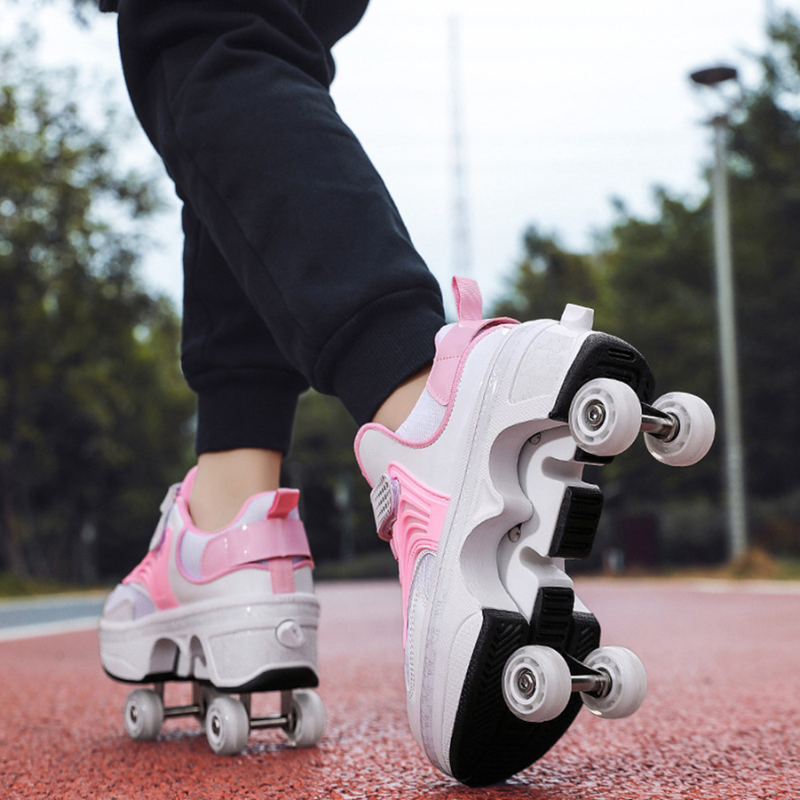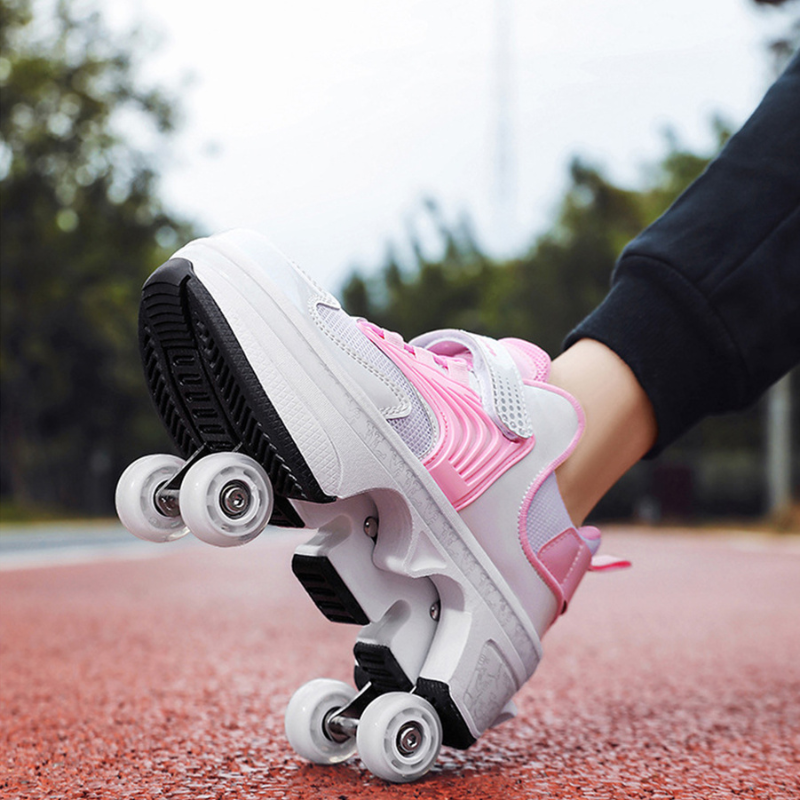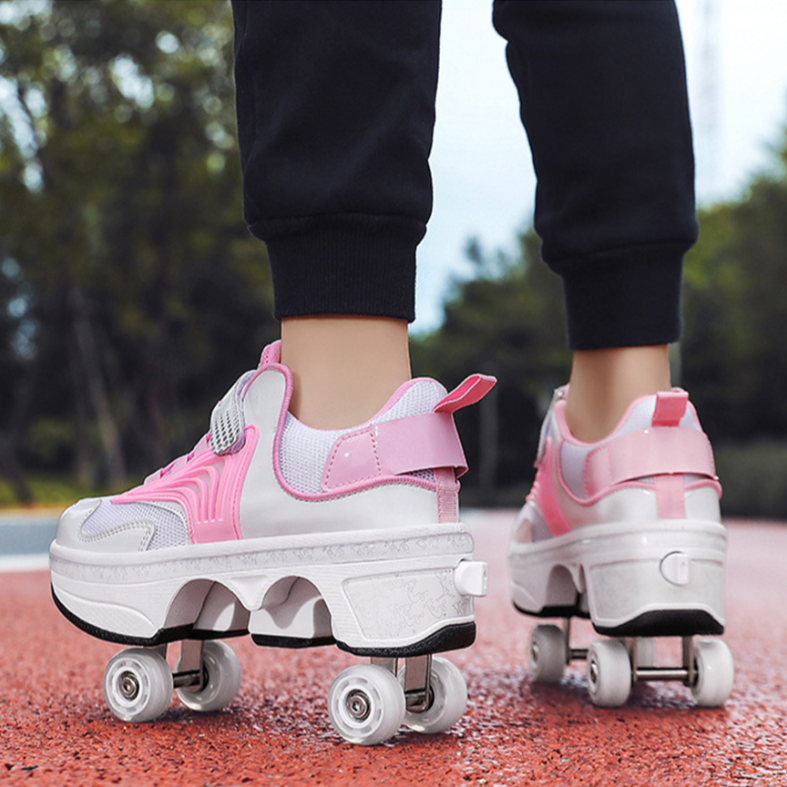 Kick Speed™ Roller Skate Shoes Pro-X MID
Size chart

If you're uncertain about your size, we recommend measuring your foot using a measuring tape or referring to the shoe size you usually wear, whether in centimeters or inches. Base your choice on the shoe length, disregarding your typical US/EU/UK size due to potential variations in these sizing standards. Ensuring a perfect fit has never been simpler! Here's how to decide:

For a snug fit, select the size that matches your foot measurement or slightly reduces your foot length by around 0.2 inches (0.5 cm). This results in a snug fit that guarantees exceptional control and responsiveness.
For a comfort fit, opt for a size that provides an additional 0.2 to 0.38 inches (0.5 - 1 cm) of space beyond your foot measurement. This equilibrium ensures both comfort and stability while engaging in skating activities.

For more comprehensive size guidelines, feel free to explore our detailed sizing chart by clicking the following link.
---
In stock, ready to ship

Inventory on the way
EXCLUSIVE MID-TOP ROLLER SKATE SHOES - SKATE ANYTIME, ANYWHERE!

Get ready to roll with Kick Speed™ Roller Skate Shoes Pro-X MID, the perfect mid-top roller skates with wheels for roller skating enthusiasts. Designed to provide comfort and performance, these versatile shoes effortlessly switch between running, walking, and exhilarating skating sessions. No need to carry multiple pairs of shoes – our roller skate shoes with wheels have got you covered. When you're ready to glide, simply unlock the switch and experience the thrill of skating anytime, anywhere. Step into a world of convenience and excitement with Kick Speed™ Roller Skate Shoes Pro-X Camo Edition MID, the go-to choice for skaters seeking quality and style.
ALL-DAY COMFORT ROLLER SHOES
Immerse yourself in a world of unparalleled comfort and captivating style with our exceptional roller skate shoes. Featuring unique and eye-catching designs, these shoes are crafted to keep you comfortable and stylish as you glide around. Whether you're cruising the streets or hitting the rink, our roller skate shoes are meticulously designed to provide the utmost comfort for your feet. Embrace the perfect combination of comfort and style with every stride in our premium roller skate shoes.
Our shoes with wheels incorporate a convenient lock/unlock button mechanism, preventing any accidental popping up of the wheels. This ingenious feature allows you to use them as regular sports shoes for walking or running. When the moment calls for gliding, a simple press of the button located on the heels effortlessly releases the wheels. Say goodbye to the hassle of carrying multiple pairs of shoes and effortlessly transition from walking to skating with our innovative shoes. Experience the convenience and excitement of gliding with ease, whenever you desire.
Our shoes with wheels are crafted from high-quality materials, including PU leather, EVA, and rubber, to create a product that is both beautiful and durable. These materials are not only strong but also water-resistant and breathable, ensuring your comfort even during extended use. So whether you're skating around the rink or cruising through the city, our shoes with wheels will provide the support and comfort you need to glide through your day.
One touch and skate!
At the touch of a button, you get stylish sneakers and skates that will make you enjoy your walk to the fullest. The lock/unlock button keeps the wheels from popping out by accident. You can hide the rollers with the push of the button and use them just like regular sports shoes while walking. When you need to drive, just press the button and lock it. Forget changing shoes!
Up to 220 lb/ 100 kg
The 0.12in steel mechanical structure, designed by our experienced engineers and designers. Wear-resistant materials + reliable and stable platform. The design of the wheels in two rows provides additional stability, and can withstand weights up to 220 lb.
1. Bend your knees – It is important to lower your center of gravity and help you keep your balance when stopping.
2. Move your feet into position – Your dominant foot should move forward slightly, while your non-dominant foot moves backward. Shift more of your weight onto your dominant/front foot, so that your non-dominant/back foot will be free to reposition.
3. Make the T – Raise your back foot slightly so that you are gliding on only your front foot. Turn your back foot at a 90-degree angle, perpendicular to your front foot. Gently lower your back foot, allowing it to make contact with the skating rink floor. Continue to keep most of your weight on your front foot.
4. Maintain your trajectory – Keep your hips facing forward in line with your front foot. If you allow your hips to open up or get pulled to the side, you'll start to veer off course, which could result in a collision with another skater.
5. Come to a stop – Continue dragging your back foot until you come to a stop. The more pressure you apply to that foot, the faster you'll stop – but be careful not to stomp down too abruptly or you may lose your balance.
We understand the anticipation of receiving your stylish shoes with wheels. That's why we've gone the extra mile to ensure your order reaches you in the shortest time possible. We operate from a network of international warehouses strategically located to match your location, preferred shoe model, and size.
Our goal is simple: to bring the thrill of skating fashion to your doorstep swiftly and efficiently. By utilizing multiple warehouses around the world, we've streamlined our shipping process to make sure you spend less time waiting and more time enjoying your new kicks.
Whether you're in the heart of the city or tucked away in a cozy corner of the globe, our global distribution network is designed to deliver. Experience the joy of skating in style sooner than you think—order your Kick Speed™ Roller Skate Shoes today!
SHIPPING PRICES & AVERAGE DELIVERY TIMES
 

USA

FREE
3 -9 b.d.

Europe & Canada

$5.99

4 -12 b.d.

Australia & New Zealand

$6.99

7 -15 b.d.

South & Central America

$

9

.99

 9 - 18 b.d.

Asia & Africa

$

14

.99

 9 - 20 b.d.
Please be aware that our ability to influence carriers is limited. The estimated shipping times provided are based on historical data from our previous orders. Kindly take into consideration that these estimates are indicative and not definitive. Additionally, please note that our deliveries are exclusively made on business days. Your understanding of these factors is greatly appreciated.
TRACKING NUMBER
• We provide tracking numbers with every order.
• To track your order, please wait up to 2 business days after processing.
• Track your shipment here: TRACK ORDER
• If you don't see the email in your inbox, please check your spam folder or promotion folder, or add info@kickspeedrollerskateshoes.com to your safe sender's list. The prices displayed on our site are tax-free in USD, which means you may be liable to pay for duties and taxes once you receive your order. Import taxes, duties, and relate customs fees may be charged once your order arrives at its final destination, which determined by your local customs office. Payment of these charges and taxes are your responsibility and will not be covered by us. Please note that our shipping costs are non-refundable. We are not responsible for delays caused by the customs department in your country. For further details of the charges, please contact your local customs office.
• Please understand that due to COVID-19, the shipments may delay! The registration and processing of the parcels in the importing sorting centers and airports around the world are slower than usual. Shipping to Russia may take a longer time because of restrictions.
• We process orders within 1-3 business days. Processing includes checking, discussing the correct sizes of items with you, packing, and sending your order out. Processing time should be added to the total delivery time.